Life at Varologic

Varologic always aims in achieving the goal set by it. To achieve these goals, every employee here dedicatedly works in a team for gaining maximum productivity in fix working hours.

We also believe, "All work and no play makes Jack a dull boy". Along with high-quality work, employees' enthusiastically participate in all the extra-curricular activities and events organized by the HR team.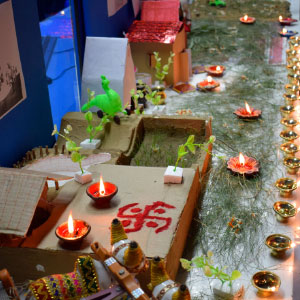 10 Years of Varologic
Vikram Lashkari had laid foundation stone of Varologic on 17th September, 2007. Varologic has completed 10 successful years in 2017 and now having 60+ employees. The achievements of an organization are the results of the combined effort of each individual. Durability, reliability and trust are still the values that makes a company successful.